Robin Industries was established in 1948 with grit and determination by our founder, Mr. Fred Nonneman. It has grown from its humble beginnings into a world class company serving various segments in the automotive, medical, defense and industrial markets.
While many things have changed over the years, the company has never deviated from our founder's passion for excellence and his commitment to ethical business principles, quality products, superior customer service and loyalty to our employees.
In keeping with our founder's commitment to employees, Robin Industries has proudly transitioned over the past few years to a 100% employee owned company (ESOP). As owners, each of our employees is committed to providing the utmost in quality and service to our customers.
Our Locations
Robin Industries is a global company with strong roots in Ohio. Our Ohio facilities include our corporate headquarters located near Cleveland, along with three manufacturing facilities and our Robin Development Center, all located in Amish country near Berlin, Ohio.
We also have manufacturing facilities in Mexico and China to better serve those regions.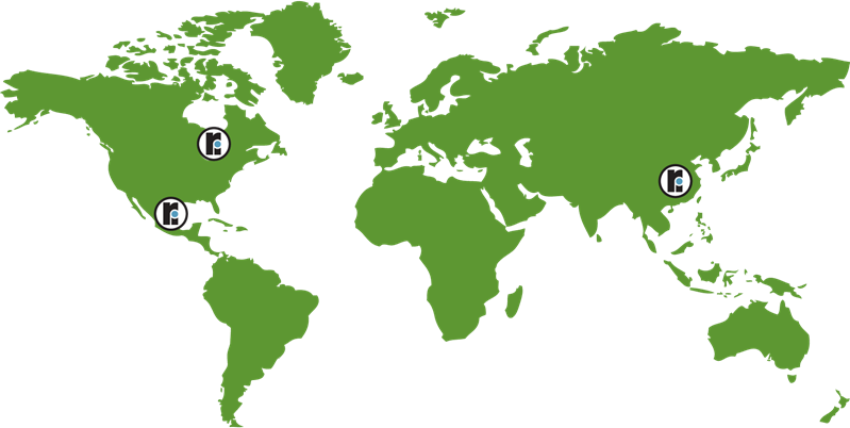 CONTACT US
Contact us for assistance with any of your molded component or sub-assembly needs. We can help, and the earlier in the design phase, the better!